ROPA Tiger 5 XL
Introduction
Efficient and powerful with XL lifting unit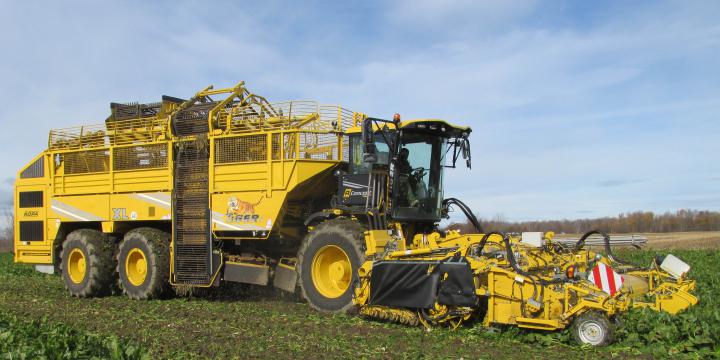 ROPA has now developed a Tiger 5 with an 8- or 9- row lifting unit from the PR-XL series. Higher efficiency per unit area at a reduced lifting speed, lower fuel consumption and increased leaf topping quality are clearly noticeable and significant benefits of this system. For deploying wide PR-XL harvesting units the front axle of the Tiger 5 can be fitted with even wider and super soil protective 800/70 R38 Ultraflex tyres. Fewer runs and turning manoeuvres will further contribute to soil protection.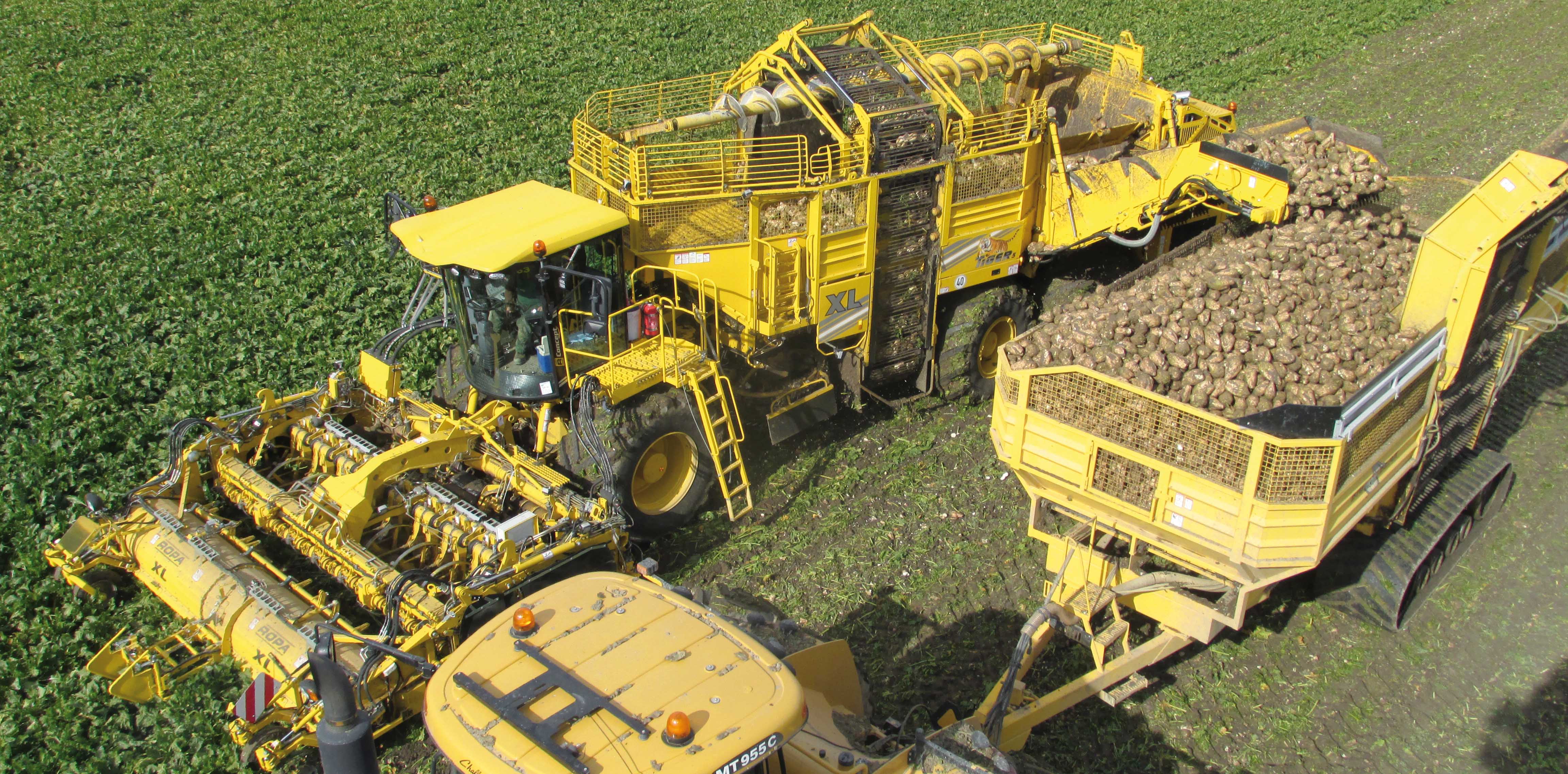 Significantly higher area performance with reduced fuel consumption leads to lower costs during the profitable and effective sugar beet harvesting.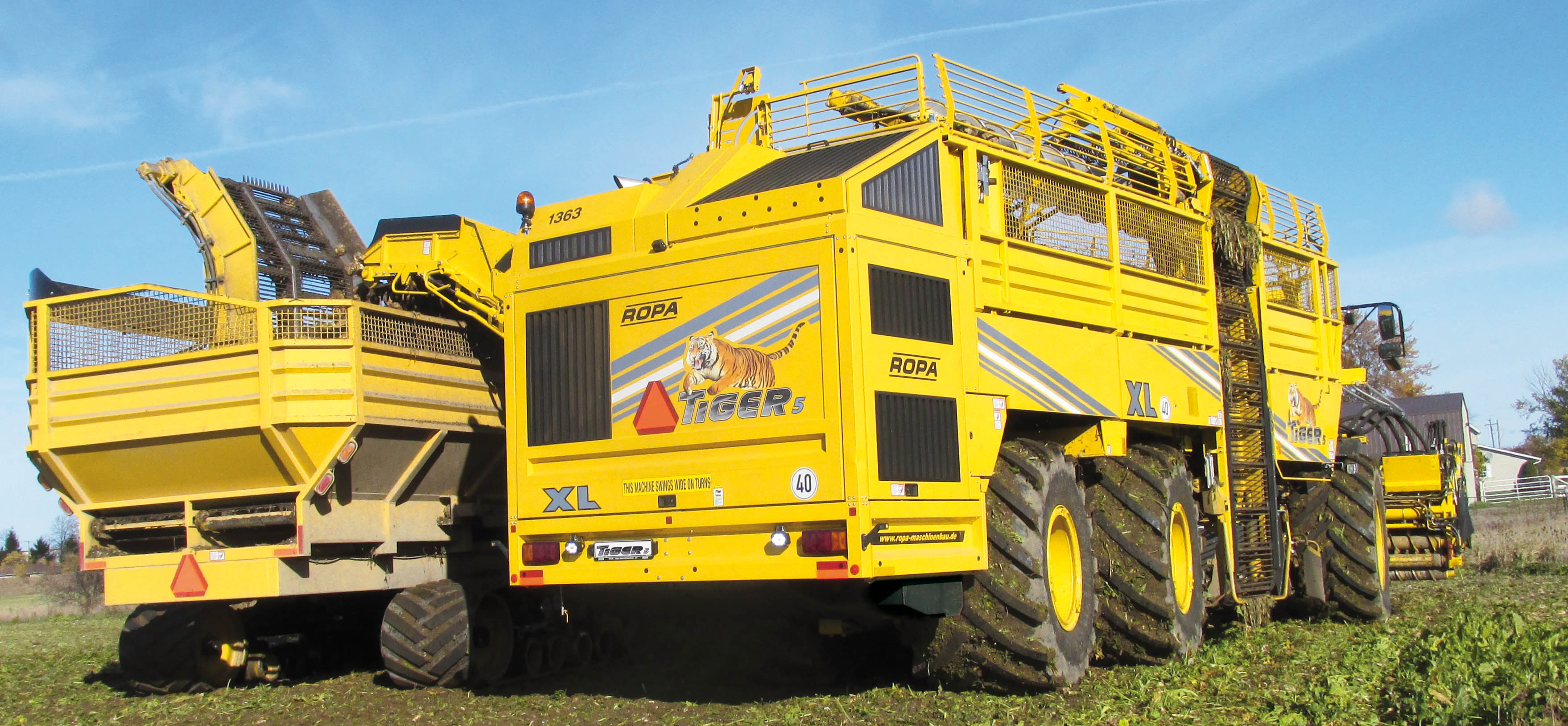 Thanks to the possibility of overloading while driving the area performance of more than 2 ha per hour can be achieved under favorable harvest conditions.